2009
Flower and Garden Festival
Pictures
These pictures of the 2009 Flower and Garden festival pictures were taken on a very rainy weekend in may. I hope that you can still see how beautiful the flowers and topiaries are even in the rain.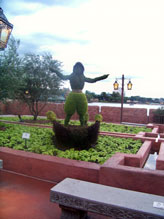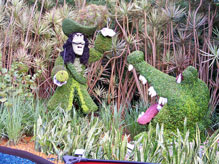 I love all the topiaries! They are my favorite part of the festival. Aladdin sits in front of the Morocco pavilion and Captain Hook is located between two countries.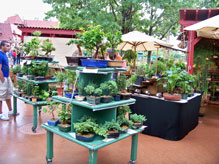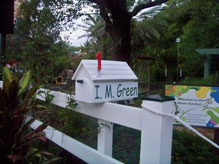 If you are inspired by all of the beautiful plants and flowers at the festival you can purchase garden related items from the sidewalk kiosks that are located along the World Showcase promenade.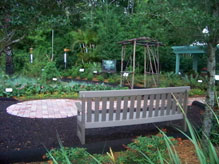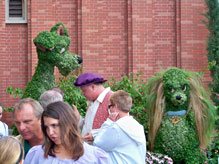 Lady and the Tramp sit beside each other at the Italy pavilion. How sweet!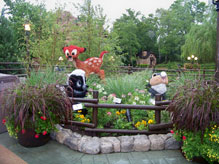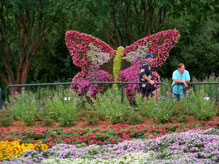 Bambi and friends greet people as they walk through the Canada pavilion. The giant butterfly sits outside the butterfly garden that sits along the path between Test Track and the walking path to the World Showcase.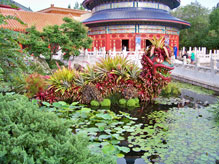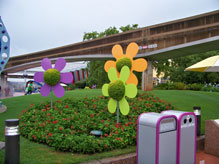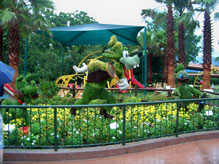 If you can not find what you are looking for, you can search within our site by using the search box below.
Custom Search
Return from Flower and Garden pictures to Epcot Special Events

Return to Epcot Center Return to Princess and Pirate Family Vacations Home