Downtown Disney
Pleasure Island
Downtown Disney Pleasure Island is in the process of being transformed. Disney has closed all of the Pleasure Island nightclubs in a major effort to make what was formerly an adult party area into more of a family oriented environment.
According to the official Disney Website "As we're re-imagining this portion of Downtown Disney, we've shut down the nightclubs and are replacing them with an extraordinary mix of shopping, dining and other experiences for Guests of all ages.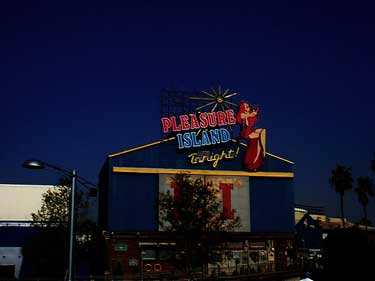 Photo courtesy of ckramer.
We're also currently considering a number of other unique concepts from around the globe. We look forward to sharing our progress over the coming months!" These changes will continue to take place through 2011.
When all is said and done, guests will be able to enjoy a brand new mix of shopping and dining experiences at Downtown Disney Pleasure Island. During this transformation, Raglan Road Irish Pub & Bar, Fuego by Sosa Cigars, Paradiso 37, Curl by Sammy Duval, Orlando Harley-Davidson, and outdoor food and beverage locations will remain open.
This change may disappoint those of you who have enjoyed the night life that Disney's Pleasure Island in the past, but to be honest, in all of the years and visits that we have taken to Disney, we have never been to Pleasure Island. I guess this is in part due to the fact that we always have our children with us on vacation and even if we did arrange for babysitting, we would be too tired to party after running around the theme parks all day.
I am looking forward to the changes and can't wait to investigate this area of Downtown Disney on our next visit. As restaurants, stores and entertainment opportunities are added, I will add them to the website for you to be informed about the additions.
If you can not find what you are looking for, you can search within our site by using the search box below.
Custom Search
Return from Downtown Disney Pleasure Island to Princess and Pirate Family Vacations Home