Epcot Spaceship Earth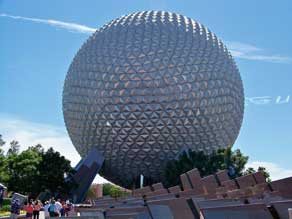 When I think about Epcot, I immediately think about Spaceship Earth. Epcot Spaceship Earth is the giant ball or silver geosphere is 180 feet tall and 164 feet in diameter. With its giant size it can be seen from far away and makes a lasting impression.
The big silver ball is not just an icon. It houses a ride that chronicles the history of communication, and the future of electronics. Passengers board a slow moving vehicle that takes you on a narrated journey through time.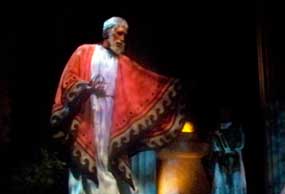 The journey starts at the beginning of recorded time and man's quest for efficient communication. From Egyptian papyrus to teletype to today's interactive global networks that unites the people of the world together.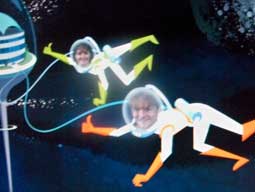 A new component of the ride that was added in its revamp for 2008 is the interactive touch screens in each vehicle. The screen allows you to pick and choose your vision of the future by answering a few questions. When you are finished with the questions a mini movie will play on your screen.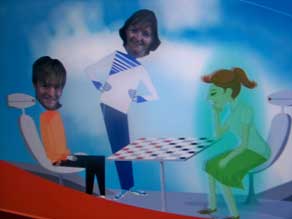 The cartoon like characters in the movie has had their heads replaced with a picture of your head. If you were not aware of it, your picture was taken at the beginning of the ride. This cartoon version of the future is hilarious. It is definitely a laugh out loud experience.
The newly updated hands on area at the exit of the ride provide for a lot of fun too.

This is not my favorite attraction in Epcot but it can still be fun. It can be boring through the history section but once you start creating your own cartoon it can be pretty cool.

This ride has always been kind of boring, but since it was renovated it is a lot better.
If you can not find what you are looking for, you can search within our site by using the search box below.
Custom Search
Return from Epcot Spaceship Earth to Future World

Return from Epcot Spaceship Earth to Princess and Pirate Family Vacations Home