Epcot Land Pavilion
Epcot Land pavilion celebrates and showcases our natural resources with research and experiments that use new and exciting ways to cultivate the land. You can tour through working greenhouses that grow a wide variety of fruits and vegetables. Or you can strap yourself into a hang glider to get a bird's eye view of California's countryside.
Epcot Land Pavilion: Soarin'
If ever there were a ride that could make you feel as if you were actually experiencing the real deal, Soarin' is the ride. It is such a life like sensation that you almost forget that you are on a ride in The Land pavilion at Disney.
Soarin' often begins with an extremely long wait in line. To help entertain waiting guests, Disney has added some interactive video type games to keep people occupied while they wait. Located on the walls to the right of the line are five huge video screens. Each game has a different challenge or game for you to participate in along with others waiting in line around you. Somehow the screens can see or detect movement that allows you to direct the game just by moving. You participate in the game just by moving your body. It is kind of difficult to explain but it is kind of cool.
Once you make your way through the line you enter into the boarding gate to see an information video before the ride. To board the ride you are lined up in three rows of ten people. Try to get in the front row so that your view does not include the dangling feet of the people in front of you. Once the gate or doors are opened you are led to your seat. Store your things in the compartment under the seat and buckle up for safety.
You are now cleared for takeoff. Prepare to be lifted 40 feet into the air in front of an 80 foot concave projection screen that allows for an all-encompassing view of California's amazing landscapes. Let your imagination run wild as you fly over the Golden Gate bridge, Death Valley, orange groves and Napa Valley. Take a deep breath and smell the oranges and pine trees and feel to wind in your face. Get ready the duck when you go over the golf course or you might fall victim to someone's really bad tee shot.
Riding Soarin' never gets old. Every time you ride it you are likely to notice something new that you did not notice before. The music that accompanies the flight is just as beautiful as the scenery in the ride itself. So buckle up and prepare for the ride of your life.

Soarin' makes you feel like you are flying. The best seat to have is in front and in the center. If you sit anywhere else you might see the feet of the people in front of you.

Soarin' is fun because you go up high, and it feels like you are really flying over California. You can even smell the oranges from the orange grove. Oh, and make sure you look out for flying golf ball.

Soarin' is so much fun. I like it because it goes up in the air, and it really does feel like you are flying. You can actually smell the oranges when you go over the orange trees.
Epcot Land: Living with the Land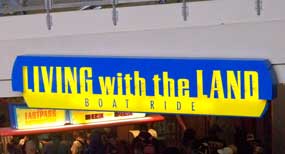 Living with the Land is a fun 13 minute boat ride. It is a neat way to learn about farming and agriculture. During the boat ride you will encounter different environments susch as a rain forest, the desert, and a farm in America's heartland. The idea is to show that not all climates and conditions are conducive to farming.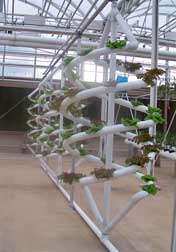 Next, your boat will travel through several working greenhouses that showcase a wide variety of vegetation. The fruits and vegetables that are grown in the pavilion are mostly used to supply Epcot's restaurants with fresh produce. Some of these plants are grown without soil, or hydroponically.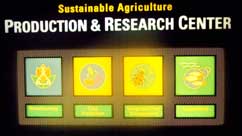 Real research and experiments are conducted at these facilities. One greenhouse uses a drip irrigation system to provide the right amount of water to the plants. This type of system would be beneficial to farming in dry harsh climates like the desert.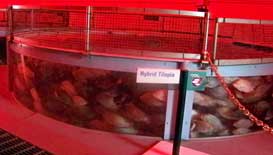 Another greenhouse is used to further develop the concept of farming fish for consumption. Look closely as you travel through the greenhouses. You are likely to see a few Mickey Mouse shaped fruits or vegetables.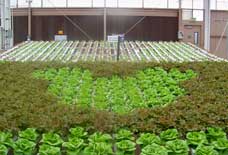 You might be tempted to skip this ride in the Epcot Land Pavilion because it is not a fast and exciting thrill ride, but don't. Take the time to try it at least once. It really is interesting and you might even learn a little something while on vacation.

This ride is kind of cool because it shows you the growth process with different types of farming.

This ride is a cool way to see where and how Disney grows their Mickey shaped fruits and vegetables.
Epcot Land Pavilion: The Circle of Life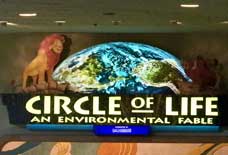 This 20 minute movie is about environmental protection and conservation. Timon, Pumba and Simba from Disney's hit movie The Lion King give an informative lesson on how humans are responsible for the environment. It explains how progress and development often lead to the destruction of the earth's natural resources. The characters stress the importance of living in harmony with nature so that the circle of life will continue.



Dining Opportunities in the Epcot Land Pavilion
The Garden Grill
This restaurant is located on the entrance level of the Epcot Land pavilion. It is open for dinner and is a character dining experience. The layout of the restaurant is like a wheel. The hub is the kitchen and the seats are the spokes of the wheel and rotate slowly around the hub. One rotation takes about two hours to complete.
Chip 'n' Dale, Farmer Mickey and Pluto visit several times during the meal to the delight of children of all ages. The meal is served family style and is all you can eat. The menu usually includes catfish and roasted chicken or beef.
If you can not find what you are looking for, you can search within our site by using the search box below.
Custom Search
Return from the Epcot Land Pavilion to Future World

Return from the Epcot Land Pavilion to Princess and Pirate Family Vacations Home